In this article I will go through the steps required to implement RADIUS authentication using Windows NPS (Network Policy Server) so that firewall administrators can log-on using domain credentials.
My Setup
Palo Alto running PAN-OS 7.0.X
Windows Server 2012 R2 with the NPS Role – should be very similar if not the same on Server 2008 and 2008 R2 though
I will be creating two roles – one for firewall administrators and the other for read-only service desk users.
NPS Configuration
First we will configure the NPS server.
Create the RADIUS clients first. The clients being the Palo Alto(s). If you have multiple or a cluster of Palo's then make sure you add all of them. You don't want to end up in a scenario where you can't log-in to your secondary Palo because you forgot to add it as a RADIUS client. Make a note of the generated secret key as you will need it later on.
Next create a connection request policy if you don't already have one. A connection request is essentially a set of conditions that define which RADIUS server will deal with the requests. In my case the requests will come in to the NPS and be dealt with locally.
Now we create the network policies – this is where the logic takes place.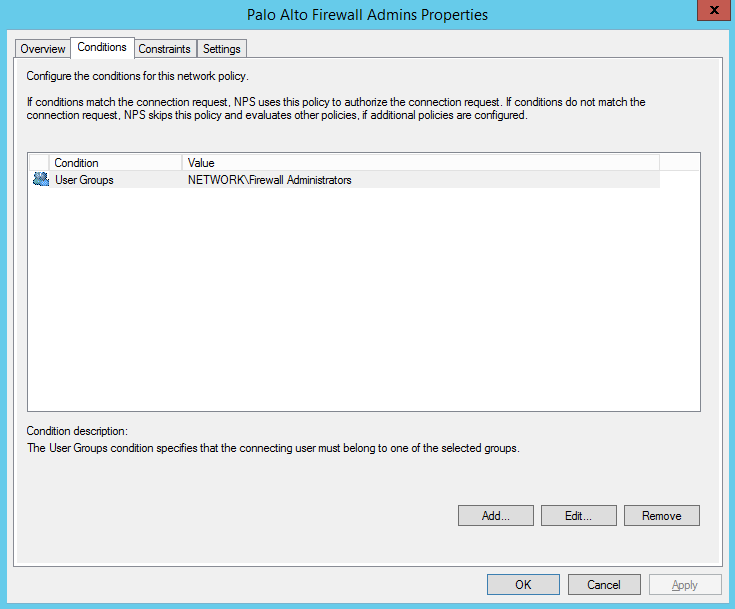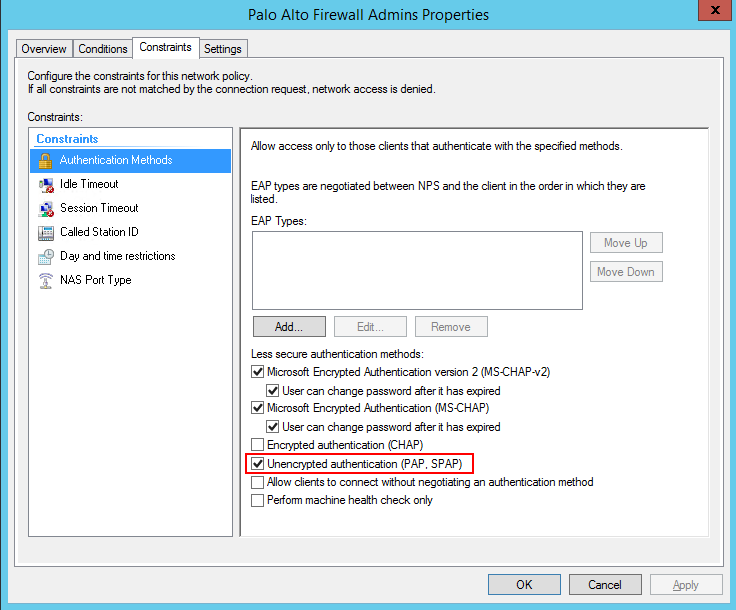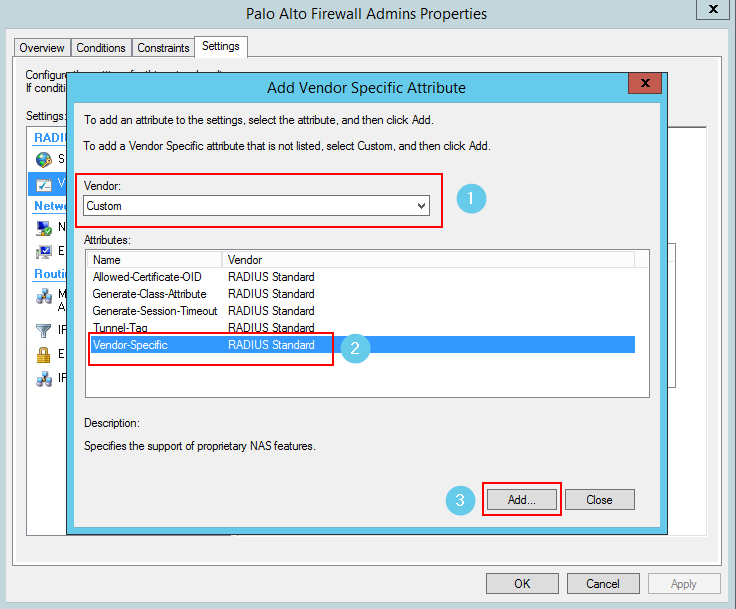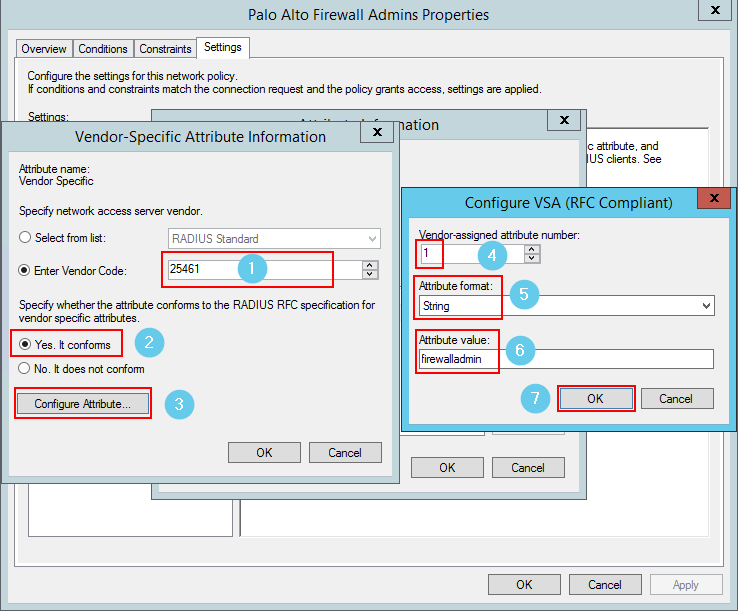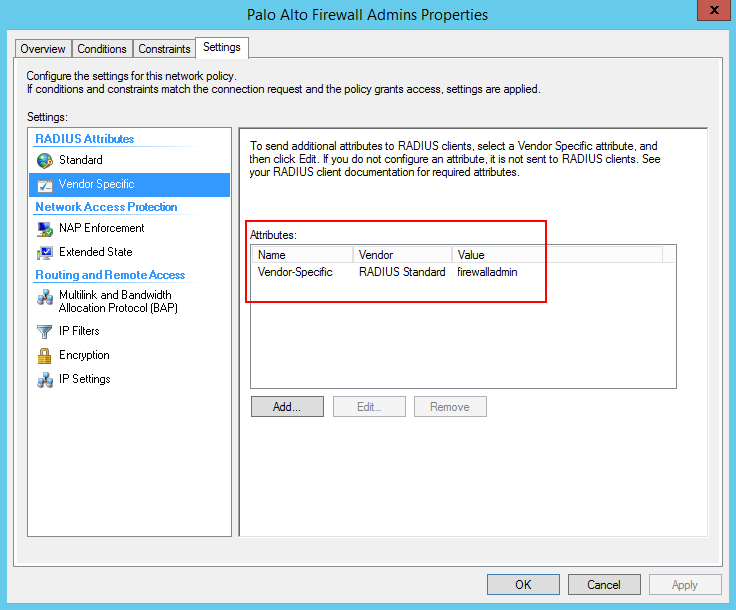 Now let's configure the Palo…
Palo Configuration
First we will configure the Palo for RADIUS authentication. This involves creating the RADIUS server settings, a new admin role (or roles in my case) and setting RADIUS as the authentication method for the device.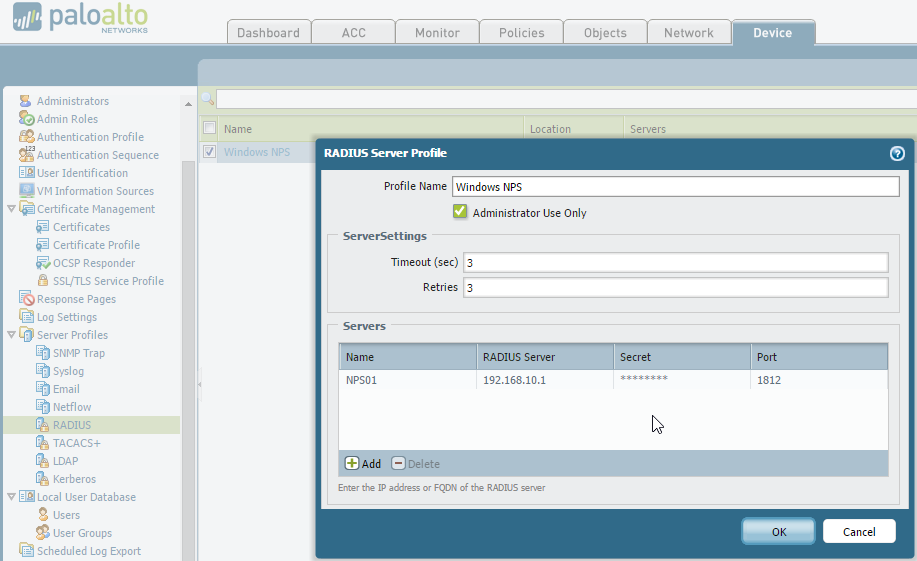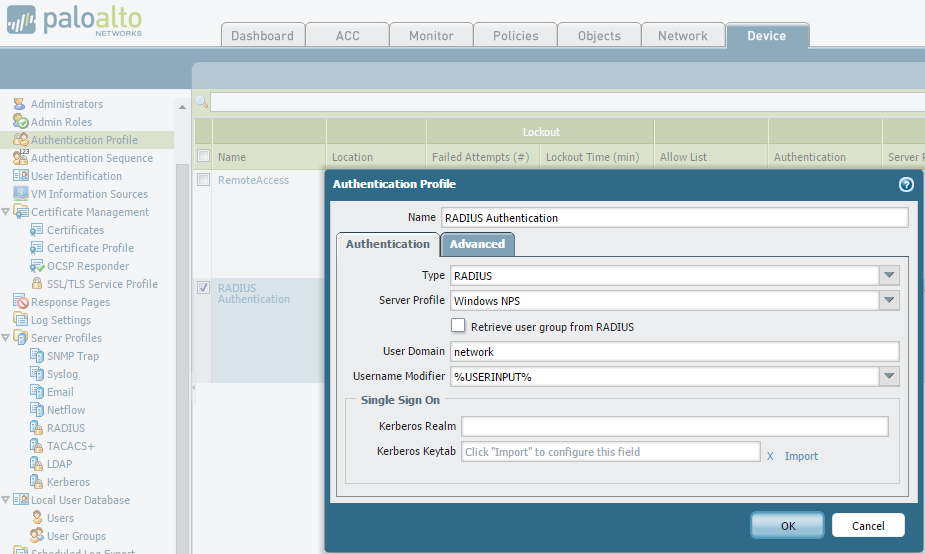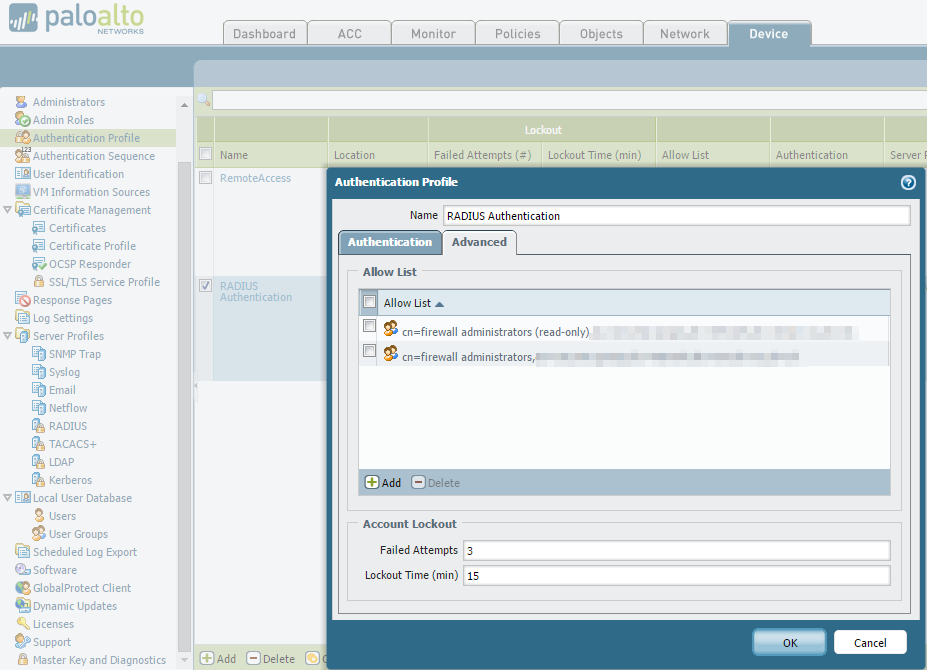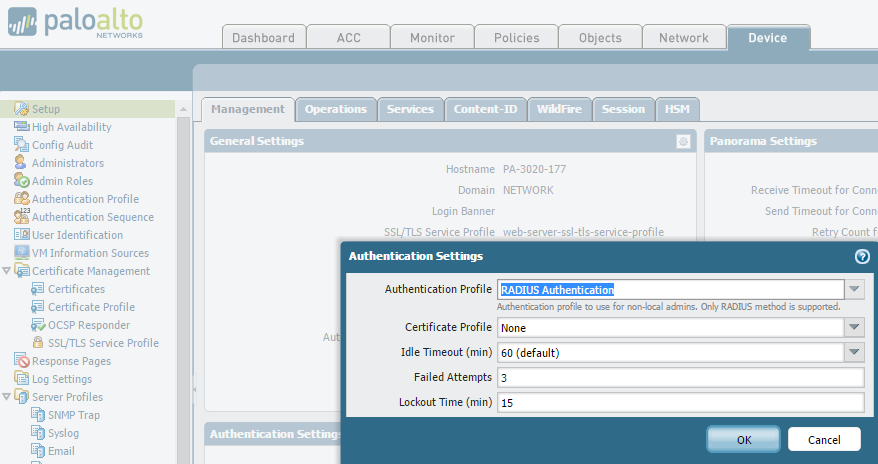 Note: Don't forget to set the Device –> Authentication Settings –> Authentication Profile on all your Palo's as the settings on these pages don't sync across to peer devices.
Other tips
It is good idea to configure RADIUS accounting to monitor all access attempts
Change your local admin password to a strong, complex one
Monitor your Palo system logs if you're having problems using this filter:

[code]( eventid eq auth-success ) or ( eventid eq auth-fail )[/code]