So you have a PlayBook device and wondering how you can further take advantage of its awesome hardware capability by downloading torrents directly on to the device storage.
In this article, I will show you how to very easily side-load a P2P app called 'PlayTorrent' and how you can use it to download/share content with friends/family/etc. Please see the disclaimer at the bottom of this article before you begin.
Side-loading the App
Before you can side-load the application, you will need the Java Runtime Environment installed on your PC. You can find JRE here.
Next, download the side-loading tools from here and extract them on your local machine. Credit goes to Hatax @ CrackBerry forums
Enable developer mode on your PlayBook and make note of the password you use. You can find the developer mode setting in the: Options –> Security
Next make note of the IPv4 address your PlayBook is assigned. You can find this from Options –> About –> Network
Now go to where ever you extracted the PlayBook Tools.zip and edit the PB-Installer.bat file with your PlayBook's IP and Password you assigned
Now, on your PC, find the PlayTorrent.bar file (should be in the same directory)… drag it over the PB-Installer.bat and release.
A command window should open and install the application
That is all! Give it a minute or two and your PlayBook should now be side-loaded with PlayTorrent! You should see it in the main applications screen.
Downloading Torrents
Now that you have side-loaded the app, let us download some torrents on to our device!
Download a .torrent file from the PlayBook browser
Open PlayTorrent (tap the little help icon on the right if you are unsure about some of the action buttons at the top)
The torrent should automatically load up in the app (cool feature from the developers)
Press Start and you are ready to go!
Below are some screenshots of the download process: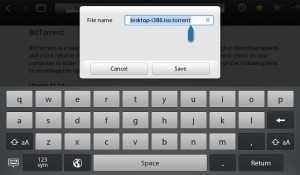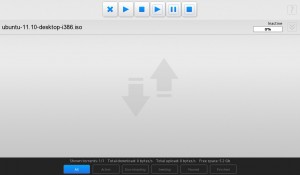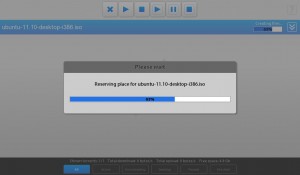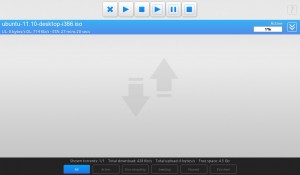 Disclaimer: There are many legitimate uses for P2P; specifically torrenting. Twitter uses it, many large broadcasting companies also use it to distribute television shows and documentaries. This article is for encouraging use of P2P for above, legitimate purposes and no way endorses copyright infringement.