LoadRunner Controller throws up errors here and there almost all the time; 99% of these errors are due to either scripting problems or code changes (the other 1% are out of memory exception errors ;))
The errors generated in the Controller are usually enough to figure out what the problem is, however there are times where the errors generated leave one searching for clues like a scavenger hunt.
Then I came across this option in the Controller… "Generate snapshot on error"… hmm, this looks like it could prove very useful for web testing.
Indeed it did. Turns out that every-time an error is encountered in the Controller, a snap-shot of the page the error was encountered on will be saved and stored in the results folder in .html format.
This option can be found in the run time settings and needs to be configured for each script in the Controller: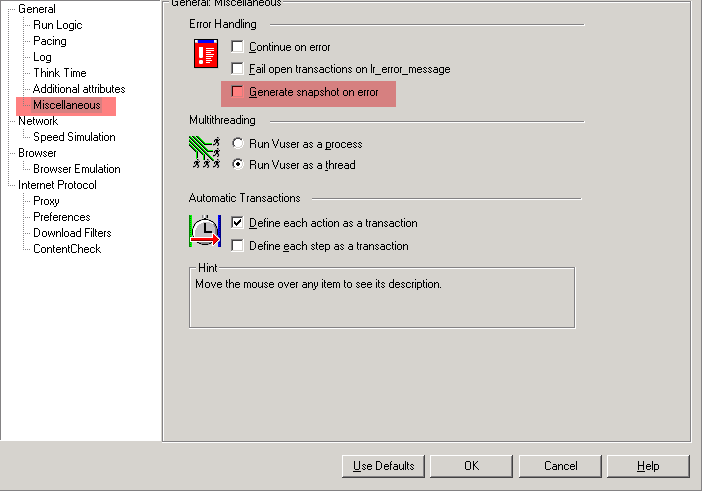 The screenshot below shows a further setting related to the snapshoting facility  the ability to save snapshots locally which apparently makes the snapshots more accurate.